This is one of those places that sums up Louisiana. It doesnt look pretty from the outside or the inside, but once you experience it you'll fall in love with it. 
This place is sort of special for me, as i'd make a special stop there on my way back to Houston when I was living there after Katrina. It was my way of bringing a little peice of Louisiana back home with me while I was displaced.
For this visit, I was able to share my love of this place with a couple friends. The overall menu is basic fried food Louisiana. I know it may sound harsh to classify this as basic, but basic Louisiana is exotic for the rest of the United States. You'll find your fried stuff, stewed stuff and grilled stuff here. It's all good stuff at a good price. I don't think I've had anything bad here. The shop also sells a variety of frozen cajun food items for you to bring home among other things.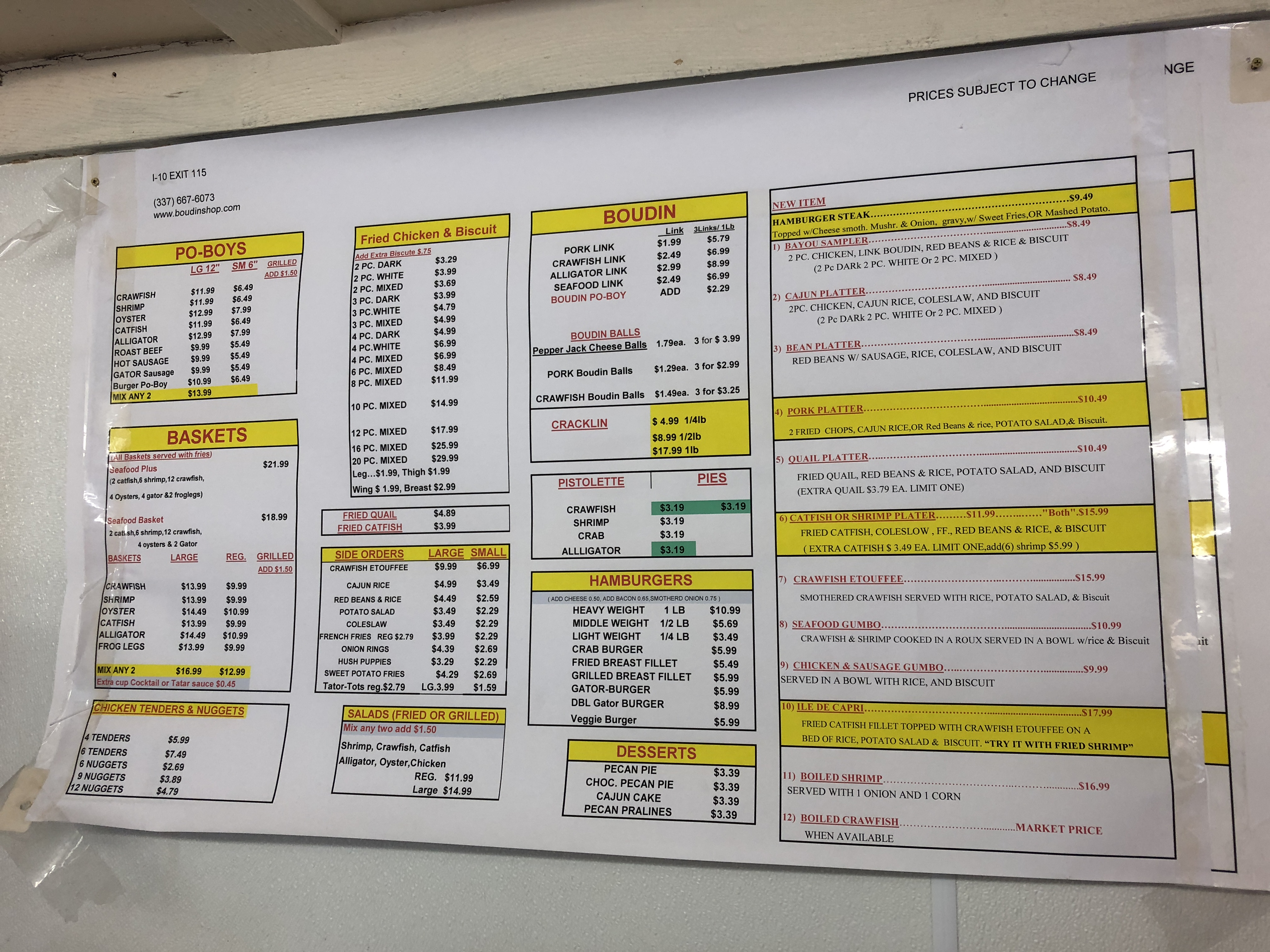 I ordered the two item basket that consisted of fried crawfish and fried alligator. Alligator, in my opinion, is one of the most underrated protiens anyone can eat. It's lean, flavorful and packs a good amount of protien per serving. But, you know how we like to keep it #LouisianaAF down here and deep fry everything. I also added a side of red beans. My friends shared their order of fried and link boudin.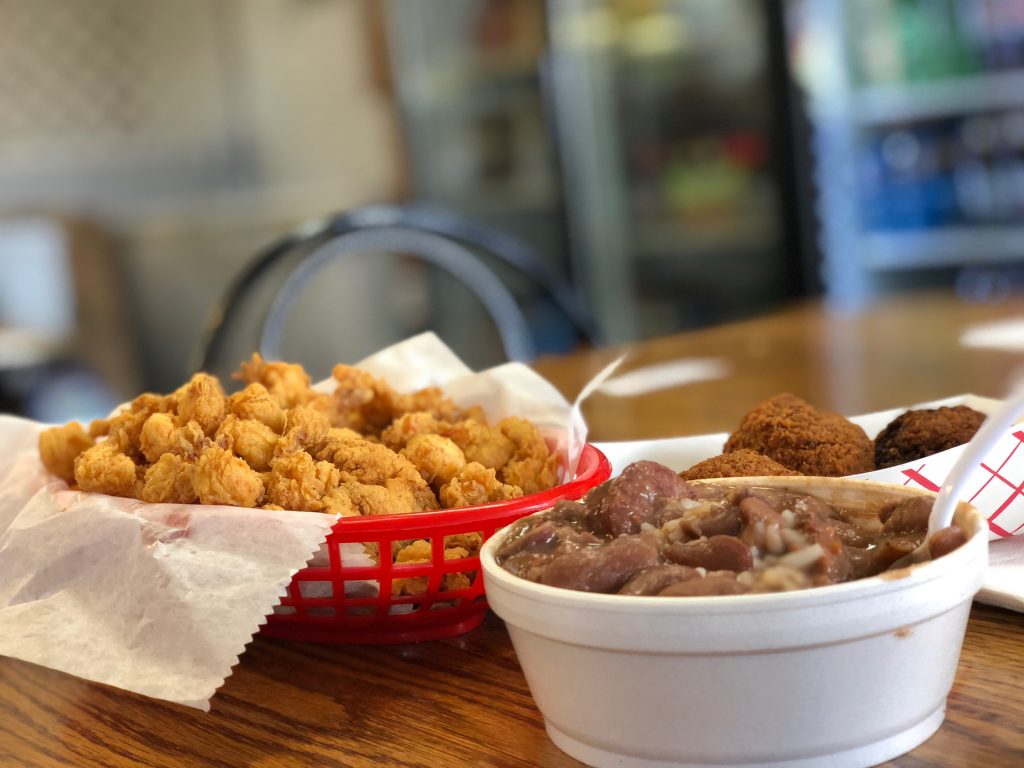 The fried items were great. Fried to perfection! The crawfish tasted fresh. The alligator had a great texture. Sometimes, depending on preparation, alligator can get a bit chewy and tough if overcooked. The beans were alright and allowed me to season to my tastes by adding a dash of Tabasco. The boudin was good, but wasnt the best. See my Scott Boudin Festival post if you want to learn about the best boudin.
If you're passing through Breaux Bridge on I-10 and are hungry, I totally recommend stopping at Chicken on the Bayou & Boudin Shop to get  some good #LouisianaAF food.
Chicken on the Bayou & Boudin Shop
2942-F Grand Point Hwy
Breaux Bridge, LA 70517