Chicken never had it so good. You can taste the love in this fried chicken. This place is fried chicken heaven!
The Restaurant
If you've never had the Willie Mae's experience, I totally recommend you visit this restaurant. It's debatable whether or not Willie Mae's has the world's best fried chicken. I can tell you it's one of the best i've ever eaten. Willie Mae's has been in business since the late 50s when it started out as a bar and beauty salon. In the 70s, the salon was closed and that paved the way for the restaurant (see more history).
It is located at 2401 St. Anne St in New Orleans, about six blocks from New Orleans' Historic Treme neighborhood. When you make the drive out to this restaurant, you will travel through some of the oldest parts of New Orleans. It's amazing to think that some of the homes that you see around the restaurant were built when your grandparents were children. You'll also see a lot of the revitalized neighborhoods that were built after Hurricane Katrina.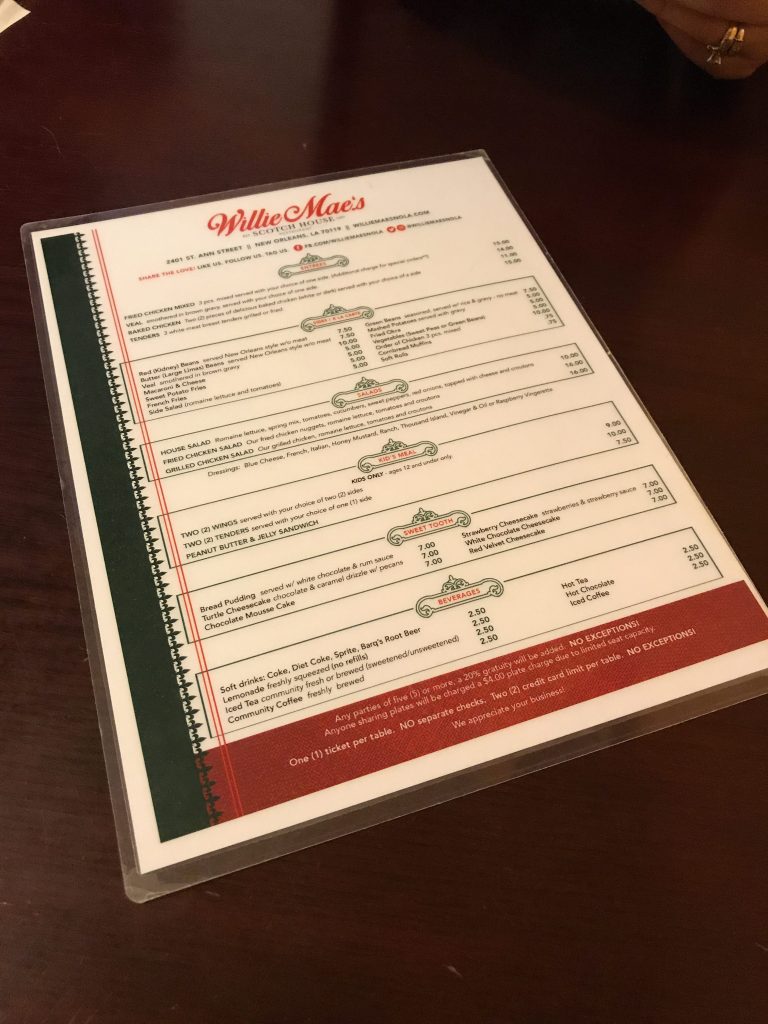 Like the title says above, I don't always eat fried chicken. As I get older in age, of course I try to be a little more conscience about what I put in my mouth. That means cutting out a lot of fried foods such as fried chicken. When I'm in New Orleans, it's almost impossible to avoid fried foods. Some of the best things you'll ever put in your mouth are fried in that city. Y'all remember Hubig Pies?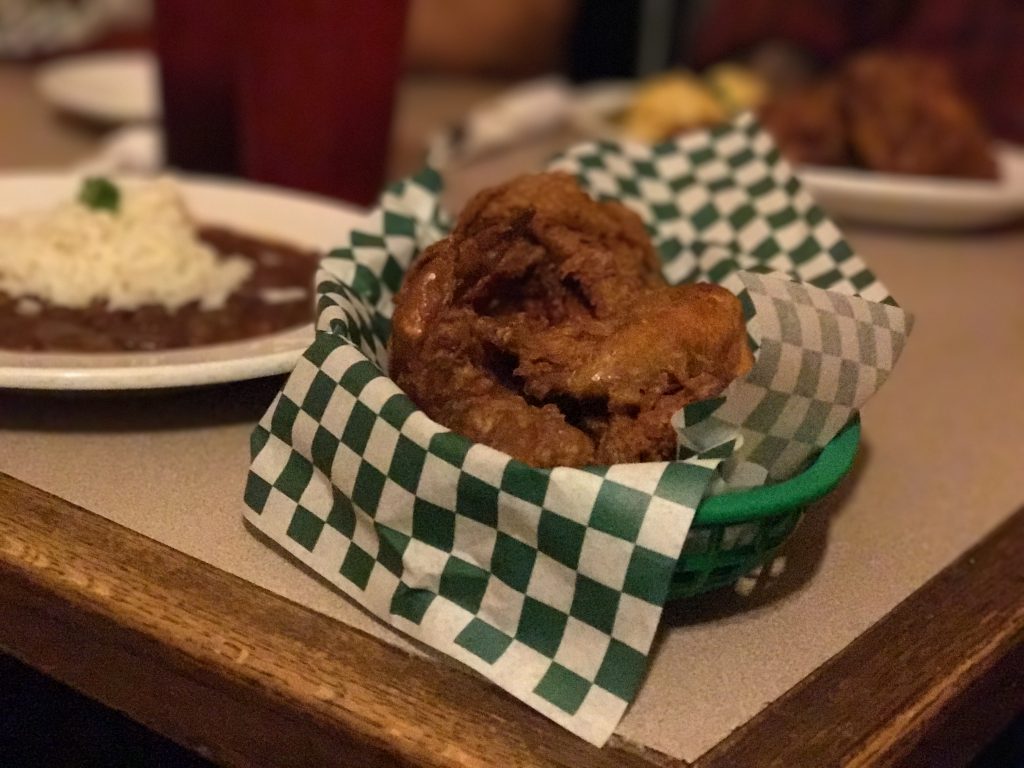 The Chicken
This fried chicken is the exception. I don't know how they do it, but they somehow infuse their spicy chicken seasoning all the way to the bone! My order included one chicken breast and two chicken wings. I usually order all dark meat from chicken places because white meat chicken is normally too dry for my tastes.
When I placed my order here, I completely forgot to ask for dark meat. Fortunately, the chefs at Willie Mae's know how to properly fry chicken. That had to be the most moist fried chicken breast i've ever eaten. The seasoning had just the right amount of heat that wasn't overpowering. The fried chicken skin just melts in your mouth. To me, all of these factors combined make it one of the most memorable fried chicken experiences i've had the pleasure to enjoy.
The Red Beans
These red beans were on point. Not the best i've ever had (Silver Moon Cafe in BR if you want to know, #RIP), but I had no complaints here. The beans were soft and the mixture was creamy. They were seasoned properly to where I didn't feel the need to add any additional pepper like I normally do with red beans. The rice was cooked perfectly.
In Conclusion
It's simple. You want great fried chicken? Go here if you're in New Orleans. Even if you live somewhere else in south Louisiana, I think its worth a day trip to New Orleans to check it out. Trust me, you will leave satisfied. This place is definitely #LouisianaAF.
Willie Mae's Facebook | Twitter