Two Awesome Foods in one place!
Y'all. This place right here. Its 🔥🔥💯. Ya hurd?
Location:
2101 Government St
Baton Rouge, Louisiana, LA 70806
Tl;dr Thoughts:
I totally enjoyed this restaurant and the meal I had. I would totally go back to check out other items on the menu.
One morning last week, I called my good friend Alex (@alsixshill) to see if he wanted to grab some lunch. You know me, I love going to eat some good lunch with good company. He mentioned this Pit-N-Peel place i've never heard about. I'm like "yeah dude, I'm always up for a new place to check out." I picked him up and we headed towards the restaurant.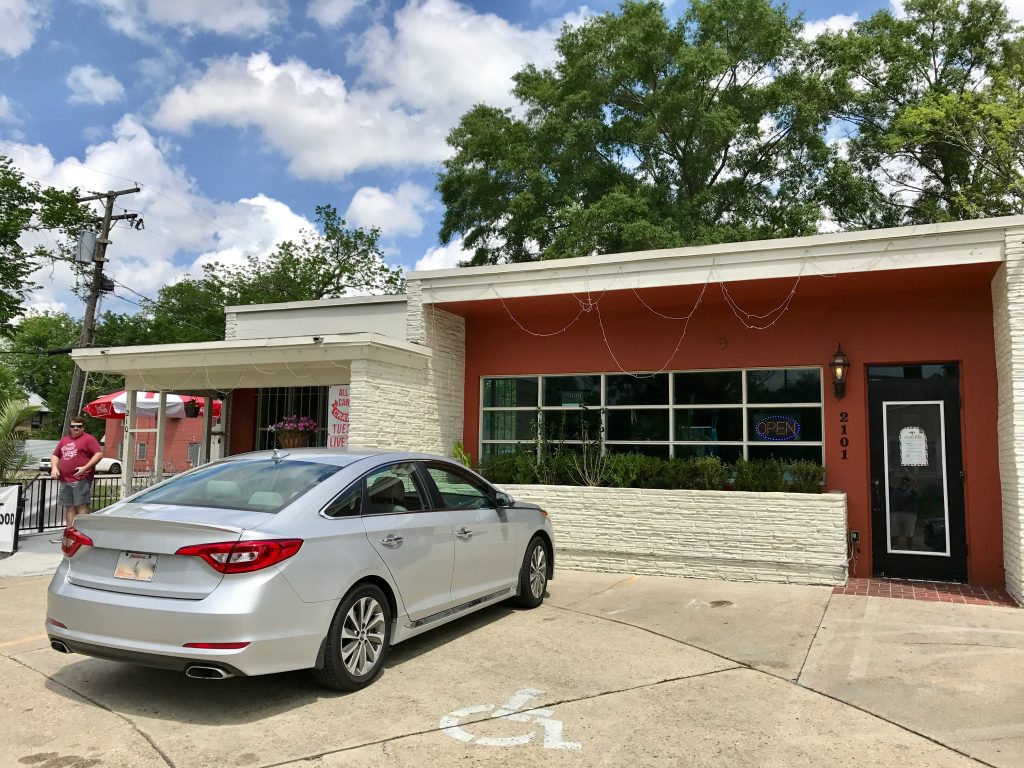 Once we find the place on Government street, I pull into the insane steep parking lot scuffing the front of my car. It's cool though, because all great efforts to obtain food are sure to pay off. The parking lot is small. Luckily it was a slow time and I was able to snag a spot right in front.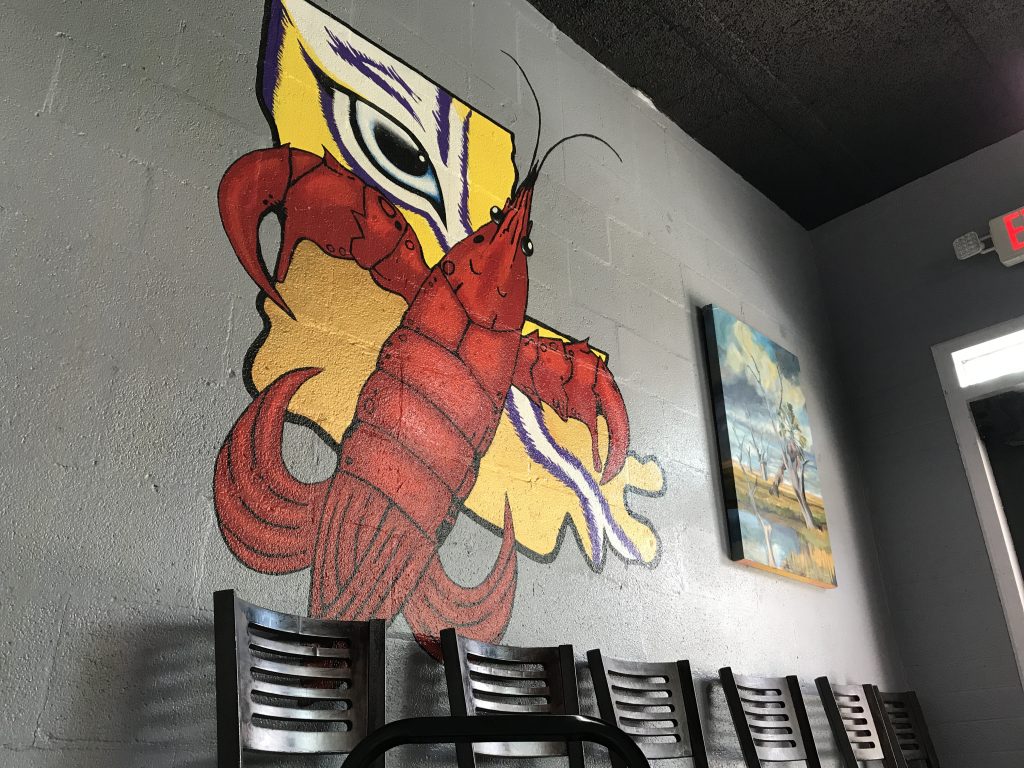 Once we get inside, we choose a table next to this #LouisianaAF wall art. This was a perfect place to sit as it fits the name of this blog. We take a look at the menu and notice it has a pretty decent selection of BBQ and Louisiana-style dishes. The sign outside advertised this pork chop lunch special, so naturally I was all over that.
The Food
The pork chop lunch included two sides. I chose to get red beans and rice and macaroni and cheese as my sides. The pork chop itself was about a 3/4″ cut pork chop, breaded and fried up golden brown. The pork chop was cooked perfectly. It was juicy and flavorful. The fried crust was also flavorful and seasoned well.
The red beans and rice was the star of the meal. When I took my first bite I wish I would have ordered a full plate of it. I thought to myself maybe next Monday i'll stop by again for lunch to get some with some sausage. Don't get me wrong, that pork chop was good, but the red beans were even better.
I am sorry to report that the macaroni and cheese was not as awesome as I hoped. The noodles chosen for this dish were your standard spaghetti noodles and it tasted to me that the primary cheese used in this dish is a mild white cheddar. My overall thoughts for this side is that it was meh and rather bland. I tried to add some salt and pepper but I still felt like it needed some Tony's or Slap Ya Mama to save it. I think if the recipe used a sharp cheddar it would have been a bit better.
Overall thoughts
Overall presentation of the meal was wonderful. As soon as it was set down in front of me I couldn't wait to dig in. When I finished, I almost wanted to order another pork chop! I am going to most definitely visit this restaurant again. I want to venture into more of the seafood dishes and then the BBQ dishes. I think I will go with seafood first as I have been ruined by good Texas BBQ and i'm a huge snob when I eat BBQ in and around Louisiana. We'll see. Maybe this place can change my mind about Louisiana BBQ.
Visit Pit-N-Peel on Facebook